---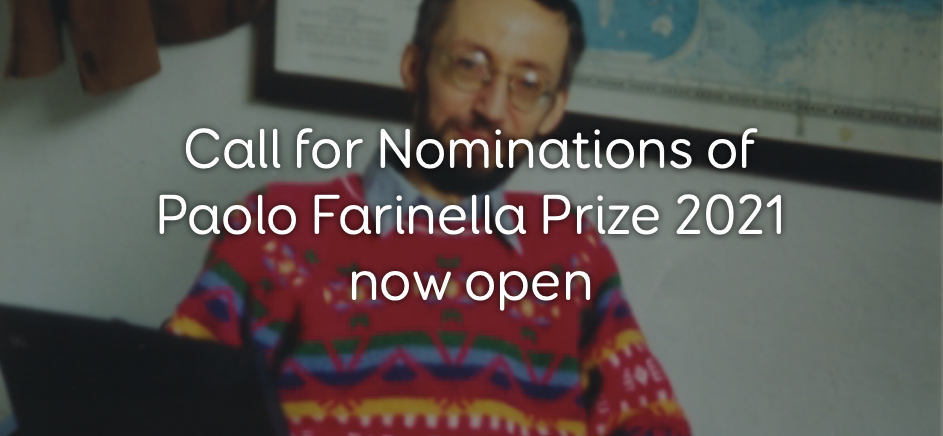 ** DEADLINE: May 15, 2021, 23:59 UT **
To honour the memory and the outstanding figure of Paolo Farinella (1953-2000), an extraordinary scientist and person, a prize has been established in recognition of significant contributions in one of the fields of interest of Paolo, which spanned from planetary sciences to space geodesy, fundamental physics, science popularisation, security in space, weapons control and disarmament.
The prize was proposed during the 'International Workshop on Paolo Farinella, the scientist and the man', held in Pisa in 2010, and the 2021 edition is supported by the Europlanet Society.
The eleventh Paolo Farinella Prize 2021 will be awarded to a young scientist with outstanding contributions in the field of planetary science concerning 'Terrestrial Planets and Super-Earths', including work on the physics, dynamics and observations of terrestrial planets inside or outside of our solar system. The award winner will be honoured during the Europlanet Science Congress (EPSC) 2021.
---