---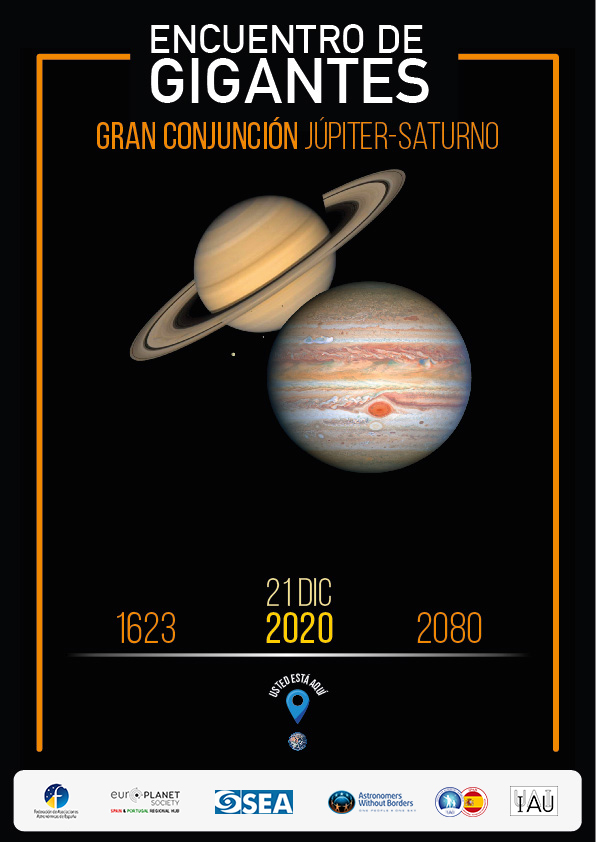 - Collaborating observatories
---
on-line broadcasts


(provisional advance - information will be updated).
- Planetario de Pamplona: Observación y retransmisión en directo (se indicará oportunamente el canal).
Al tiempo se proyectará sobre el edificio del planetario la noche del 21 de diciembre.
Contacto: Iñaki Ordóñez-Etxeberria <This email address is being protected from spambots. You need JavaScript enabled to view it.>
- Observatorio de Guirguillano (Navarra):
Observación y retransmisión.
Contacto: Iñaki Ordóñez-Etxeberria <This email address is being protected from spambots. You need JavaScript enabled to view it.>
- Observatorio del Aula Espazio Gela (Bilbao):
Observación y transmisión en directo. Días previos y el 21D.
Telescopio reflector de 20" y refractor de 12".
Web en construcción.
Contacto: Santiago Pérez-Hoyos <This email address is being protected from spambots. You need JavaScript enabled to view it.> y Ricardo Hueso <This email address is being protected from spambots. You need JavaScript enabled to view it.>
- Observatorio del Museo de las Ciencias de CLM && AstroCuenca (Cuenca).
Observación y transmisión en directo. Días previos y el 21D.
Telescopio 16" + CCD: QHY90A y QH5-III. Canal YouTube.
Contacto: J. Álvaro <This email address is being protected from spambots. You need JavaScript enabled to view it.>
- Sociedad Malagueña de Astronomía (Málaga).
Observación y transmisión en directo. Telescopio C11 && ZWO ASI224MC.
Contacto: Alberto Castellón <This email address is being protected from spambots. You need JavaScript enabled to view it.>
- Observatorio Astronómico de la Hita (La Puebla de Almoradiel - Toledo).
Observación y transmisión en directo. Canal YouTube.
Contacto: Faustino Organero <This email address is being protected from spambots. You need JavaScript enabled to view it.>
- Complejo Astronómico Municipio de El Espinar -CAME - (Segovia) - Asoc. Hespérides
Observación y transmisión en directo. Canal de Youtube
Contacto: Juanjo García <This email address is being protected from spambots. You need JavaScript enabled to view it.>
- Astróbriga (Ciudad Rodrigo - Salamanca)
Observación y transmisión en directo. Telescopio C SCT 9.25 && ZWO ASI 290MC
Contacto: Nicolas Cahen <This email address is being protected from spambots. You need JavaScript enabled to view it.>
- Nayoro Observatory of Japan -
Transmisión en streaming. Telescopio 1.600 mm DF 19.200 mm
- Nagoya City Science Museum of Japan -
Transmisión en streaming
- Virtual Telescope Project of Italy - 16:30 UTC
https://www.virtualtelescope.eu/webtv/
- Observatorio Colegio San Antonio - (Puerto Rico) -
Telescopio Celestron Edge HD Schmidt-Cassegrain 280 mm
- Amateurs / Astrophotographers 
---
The joint vision of Jupiter and Saturn is an inspiring image, a true Gathering of Giants capable of raising our gaze towards the sky.

We would like to have your observation of both planets.

Whether you are a fan of deep sky astrophotography, or if you prefer planetary photography or even night landscapes, we invite you to observe these planets during the next few nights and send us your observations to the gallery of photographs that we are preparing

.



We are especially interested in the photographs that show the conjunction on different dates as both planets gradually get closer to each other until they end only 6 minutes apart on December 21, to progressively move away from that moment.

If you wish to send us your images, please send your photographs to J. Álvaro, <

This email address is being protected from spambots. You need JavaScript enabled to view it.

>, along with your name.

The images will also be available on this web page and, if they are very numerous, we will make a complete gallery and another of selected images.

 
Observation of Jupiter and Saturn with binoculars and telescope.
In this document.pdf you will be able to find useful information for observing the two planets and their satellites, as well as useful tips for recording observations and a file to record them. It is also recommended to attend the workshops and talks that have been organized to celebrate the event.
- WorkShops - (This email address is being protected from spambots. You need JavaScript enabled to view it.)
---
 "La observación de los planetas gigantes y la conjunción del 21D", por Santiago Pérez-Hoyos (UPV/EHU)
En este taller repasaremos interactivamente algunas herramientas indispensables para la observación y el procesado de imágenes de los planetas gigantes, Júpiter y Saturno, de cara a prepararnos para la próxima conjunción del 21 de diciembre.


"La Gran Conjunción", por Carolina Clavijo (ApEA)
Desde hoy hasta el próximo 21 de Diciembre 2020, vamos a estudiar la gran conjunción. Veremos cómo se mueven los planetas en el cielo, y en concreto cómo Júpiter "se acerca" a Saturno. Esto no volverá a ocurrir hasta dentro de 60 años.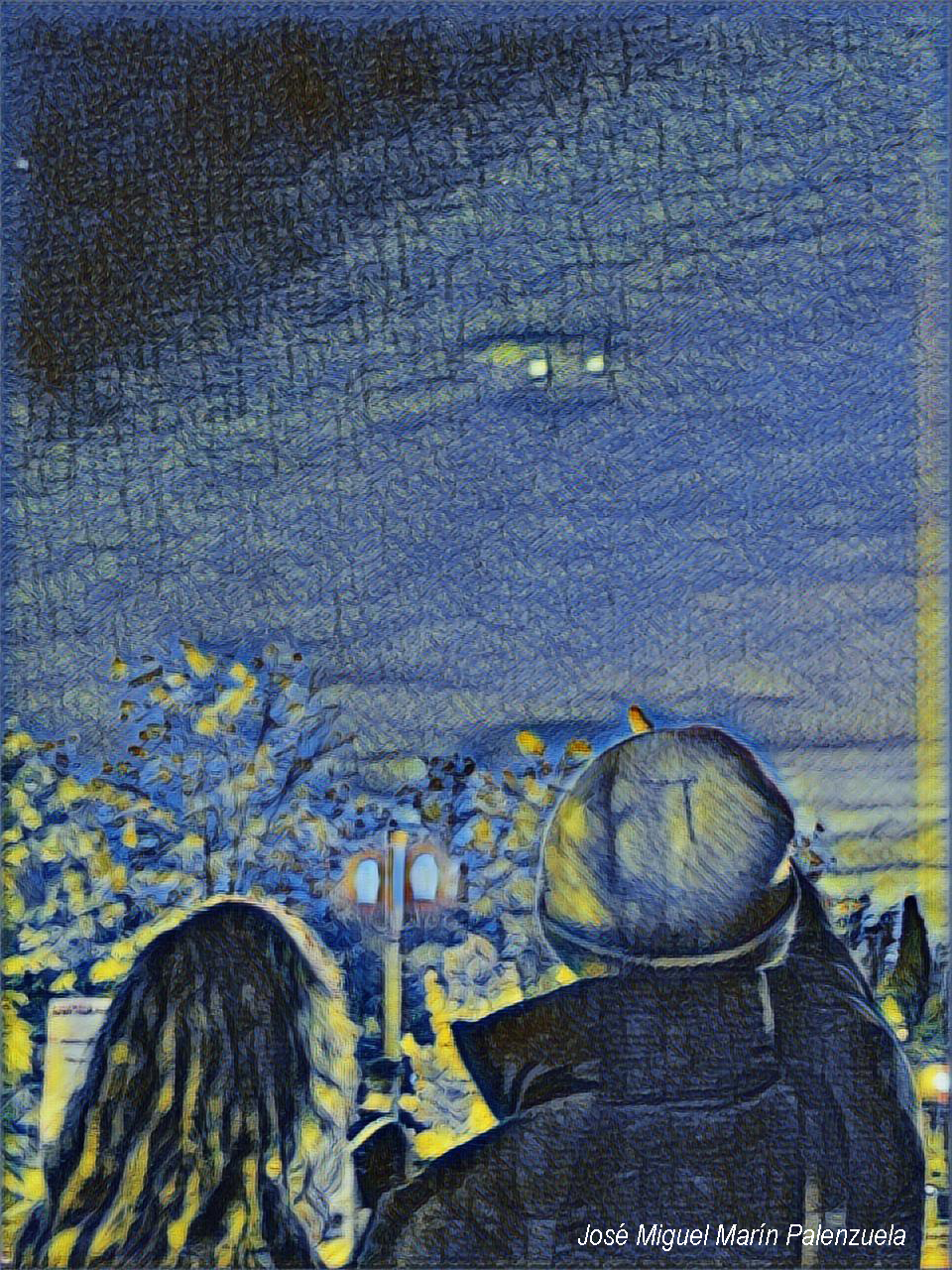 - Outreach - (This email address is being protected from spambots. You need JavaScript enabled to view it.) 
---
Friday, December 18 - 18:00 h

  
"Gigantes del Sistema Solar: Exóticos e inmensos escultores de nuestro sistema planetario", por Ricardo Hueso Alonso (UPV/EHU)
"A la caza del Snark espacial. Sobre la exploración de los océanos planetarios con mapas vacíos", por Olga Prieto (CAB-INTA-CSIC)
- Poster
---
If you participate or collaborate with activities of the event and want to use the poster designed for the occasion, you can download it by clicking on the image.
---