---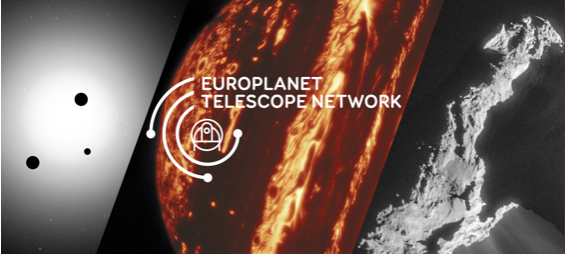 Europlanet 2024 Research Infrastructure project and the Institute of Theoretical Physics and Astronomy of Vilnius University are pleased to announce the international conference "Europlanet Telescope Network Science Workshop". 
The Europlanet Telescope Network (EPN-TN), launched in 2020,  is a network of small telescope facilities to support planetary science observations by professional and amateur astronomers. The EPN-TN currently comprises 16 observatories with 46 telescopes ranging from 40 cm to 2 m in size. The network can be accessed free of charge to carry out projects on a wide variety of scientific studies about the Solar System and exoplanets, as well as related astronomical investigations. 
The goal of this workshop is to encourage community-led proposals and to highlight scientific results achieved with EPN-TN and other medium size and small telescopes. We invite interested astronomers and amateurs to participate, to learn more about  the instruments offered, their capabilities, and scientific potential.
The EPN-TN is operated by the EUROPLANET 2024 Research Infrastructure project which is funded by 
the European Union's Horizon 2020 research and innovation programme under grant agreement No 871149
.
Sessions will be distributed over three half days. They will be dedicated accordingly: 
Day 1 -  Solar System planets
Day 2 -  Exoplanets
Day 3 -  Minor Solar System Bodies
The sessions will be followed by brainstorming meetings on the Discort platform. 
Registration free of charge and with no deadline. 
Participants are encouraged to submit a short abstract describing the science questions and topics they would like to address with EPN-TN. We anticipate a talk length of 12+3 min for contributed presentations and by 2-3 min for poster presentations. 
The deadlines for abstract submissions:
oral presentations  - 7 January 2022 23:59:00 UTC  (notification of acceptance by 14 January 2022)
poster presentations - 21 January 2022 23:59:00 UTC
For Application and registration form follow this link
---