---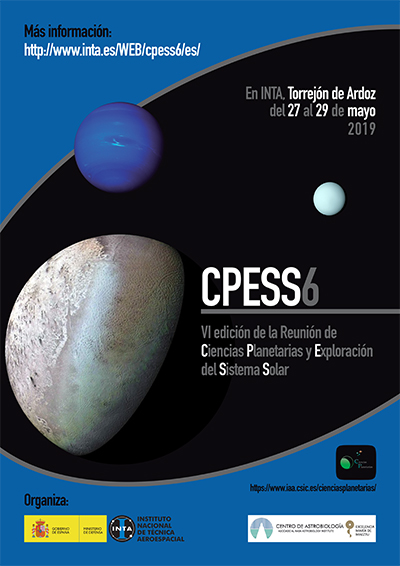 The Planetary Sciences and Solar System Exploration community is made up of leading professionals in the areas of science, engineering and communication. The common goal is to improve knowledge about the solar system, develop new space exploration missions, and enhance visibility among society for greater relevance and scientific sensitivity.
This interdisciplinary community encompasses not only research on planets, moons, rings, asteroids, comets and other features of our solar system, but also other broader aspects such as astrobiology, the search for new exo-planets or the formation and dynamics of systems. planetariums.
In the technological and engineering area, our community includes several first-rate international instrumentation laboratories and representatives of the Spanish aerospace industry with a presence in practically all the missions of the European (ESA) and American (NASA) space agencies, both in the development of instrumentation and flight components as in the area of ​​ground segment, data processing and operations.
We want to highlight the collaboration of communication professionals and scientific dissemination as main elements of the community to ensure the visibility of planetary sciences in all areas of society, from presence in the media to inclusion in programs education at all levels to improve knowledge of planetary sciences and social and institutional sensitivity.
An important role in this task corresponds to the amateur community, both for their decisive work in the dissemination of planetary sciences through the organization of local events and direct contact with the public, as well as for their capacities for collaboration in Pro-Am projects.
---
Disclaimer - Request for collaboration - The purpose of this section is to offer a list, as complete as possible, of the groups, collectives and institutions that, from any of the fields listed above, participate in the development of planetary sciences in Spain and Portugal. We warn that the inventory presented below may be incomplete and that to achieve the objective outlined here it is important to have the help of all those who consider it justified to be represented on this website, which is why we request your collaboration by reporting the relevant information to such an end. For this purpose, we provide a form model to be completed so that the information and published content are consistent and homogeneous.
---