---
Our friends from amateur astronomy in Portugal celebrate their "7th Concentration of Telescopes" on May 28 and 29. For some time now, and with the aim of strengthening ties, we have been talking about developing joint activities and participating in them as a single Iberian group. This is a good opportunity to strengthen this type of relationship under the sky and promote knowledge and coexistence among astronomers.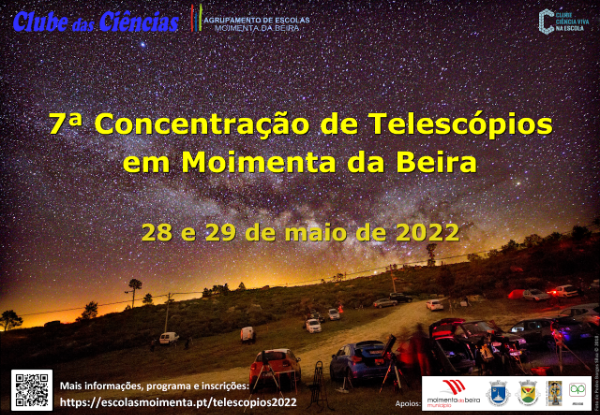 In addition to the outreach talks and scheduled cultural activities, the strong part of the meeting is the concentration of telescopes, so it is an excellent opportunity to attend with your own teams. There are also scheduled workshops on solar observation, photometry, telescope collimation and a used material fair.
These Conferences have the recognition of the Portuguese NOC of the IAU.
In this edition, a part of the program is reserved for Spanish associations, (Astronomical Association of Plasencia (Mintaka), Astróbriga of Ciudad Rodrigo and OSAE of Salamanca), in addition to the Federation itself.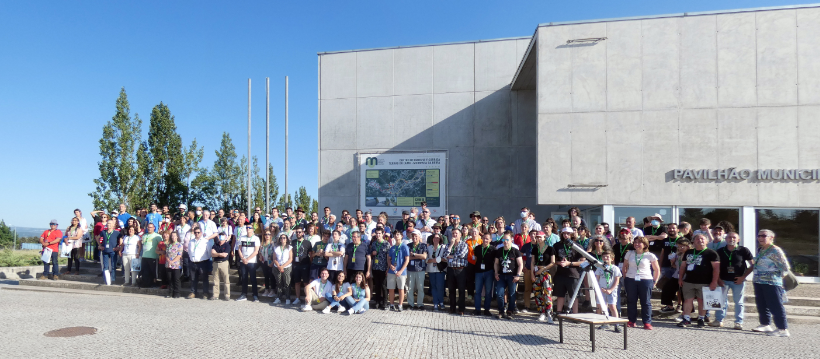 ---